The Watermelon Party Project is in full swing, and we want to celebrate by creating a special tribute to Rocky Ridge Refuge. Join us in Costa Rica on September 23, 2023 as we create a living rainbow on the beach as a symbol of universal peace.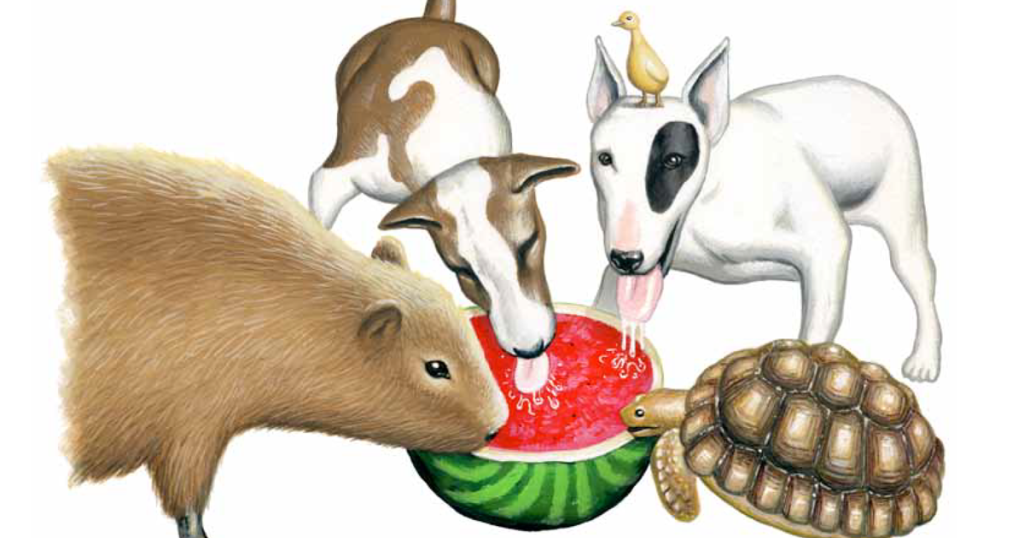 What Is A Living Rainbow?
A rainbow is a symbol of hope, joy, and peace. Watermelon Party is based on a true story that occurred at the animal sanctuary Rocky Ridge Refuge. The story is a real life example of universal peace, with animals from diverse backgrounds joining together in harmony with one another.
Some of those animals are no longer with us — they have gone over the Rainbow Bridge. We hope to honor their memory with a living rainbow, as a way to amplify the messages of joy, hope, and love, which we believe the world is in much need of right now.
We'll create the living rainbow on the beach, with people from all over the world dressed in their favorite colors as we honor the environment, global community, and our animal friends.
Why Costa Rica?
We chose Costa Rica because it is one of the few countries in the world that does not have an army. Costa Rica is also known for being a friendly, welcoming place for children, with many children living there and visiting  from all over the world. Plus, watermelon is a popular Costa Rican treat!
We are also encouraging people to make their own living rainbows around the world on the same day. Let's see how many rainbows we can create!
Questions? Email jasmine@greenbamboopublishing.com for more information.