Watermelon Party is a children's book that explores the themes of friendship, sharing, and world peace. The story is based on this series of photographs from a real event that occurred at Rocky Ridge Refuge.
We examined feedback from over 200 reviews and discovered that Watermelon Party ignites a passion for learning. We believe this is because the book contains three key elements:
It's a true story that resonates. Children adore the universal theme of friendship and that the characters are all real animals from Rocky Ridge Refuge.
The inclusion of onomatopoeia words. These words sound like the things they describe, making it easier for children to read aloud.
The element of delight, due primarily to how the animals are named, and the surprise at the end.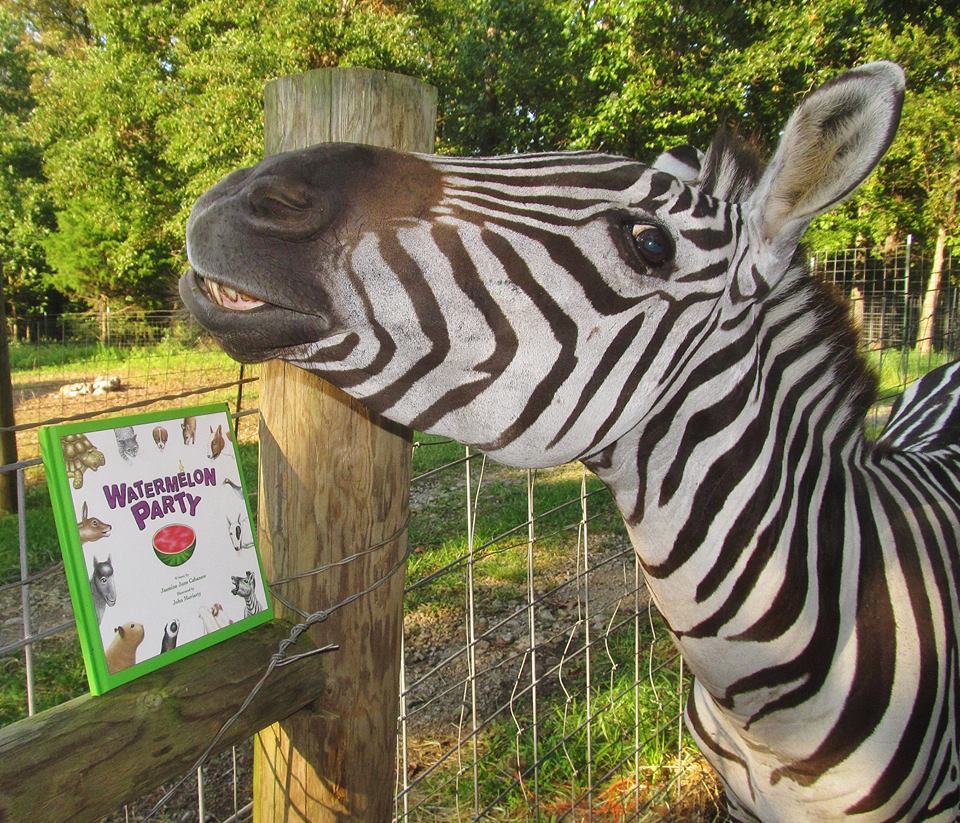 About the Author: Jasmine-June Cabanaw is an award-winning writer, strategist, and leader in business ethics. She founded Green Bamboo Publishing in 2014 to raise awareness about animal rights, empower children, and support community-based projects. She is also a professional dancer with a background in teaching classes for children with special needs.
About the Illustrator: John Moriarty is a commercial illustrator whose work has been used for book and movie covers, game cards, ads, posters, toys, concept art and websites. He holds a degree from the Hussian School of Art.
Proceeds from Watermelon Party are donated to Rocky Ridge Refuge. In 2023, Green Bamboo Publishing entered into a partnership with Rocky Ridge Refuge to create a global language exploration project, using Watermelon Party as the foundation. Join the project here.