An early readers children's book, Kindness Is combines high contrast imagery, bright colours, and textured images into a picture book that infants and toddlers will love, while also teaching young children the basics of responsible and kind pet ownership.
Kindness Is features real dogs from the NWT SPCA and Yellowknife. The book is currently available in three languages: English, Inuktitut, and Tłı̨chǫ.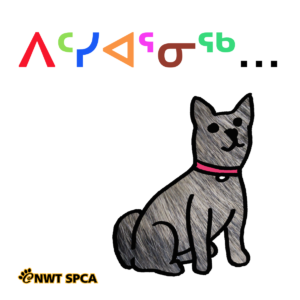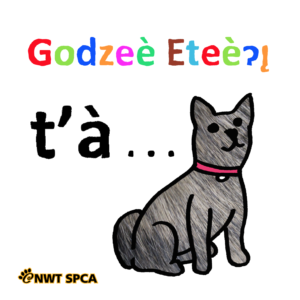 About the Author and Illustrator: Simone Tielesh is a lawyer by trade who enjoys writing and has a lifelong love of animals. She first got involved with the SPCA through a summer camp at just 10 years old. Aidan Cartwright is a lifelong Northerner who was born in Yellowknife and spent much of his childhood in Fort Good Hope, NWT. He is an artist and teacher and 2nd degree black belt in karate. Simone and Aidan have two young children and a very spoiled dog.
Proceeds from Kindness Is are donated to the NWT SPCA and support indigenous communities in the Northwest Territories.