This children's book has been peer-reviewed by child psychologists as a tool for helping children process emotions.
Follow the journey of foster puppy Sebastian as he moves from home to home. Sebastian encounters various animals along the way who offer friendship and advice. Kids will relate to the challenges of moving to a new place and learning how to make new friends.
And there's a twist – the characters in the book are based on real animals, many of whom help children in real life. What kinds of adventures will Sebastian discover with his newfound friends?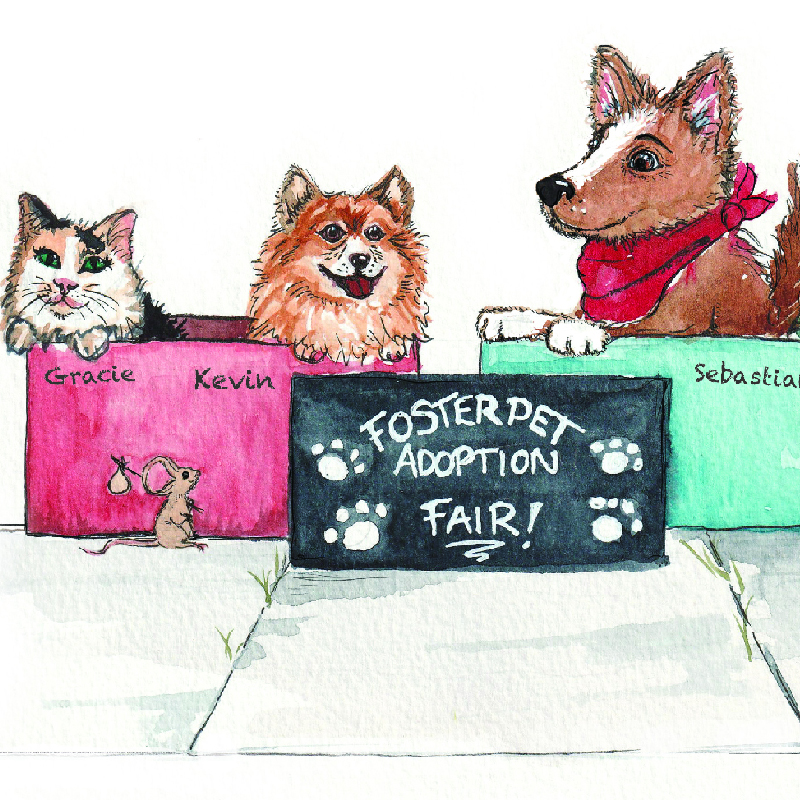 About the Author: Jasmine-June Cabanaw is an award-winning writer, strategist, and leader in business ethics. She founded Green Bamboo Publishing in 2014 to raise awareness about animal rights, empower children, and support community-based projects. She is also a professional dancer with a background in teaching classes for children with special needs, and a mentor for children in foster care.
About the Illustrator: Lisa McKaskell has been drawing since she could use her hands, and has turned that skill into a passion for illustration. She is currently a graphic design student at Fanshawe College, and explores her skills as a freelance designer and illustrator. She is the author of two children's books, a professional cake decorator, a watch mechanic and a jewelry designer
25% of the proceeds are donated to Braid Mission, a non-profit organization that provides team-based mentorship to foster youth.