Phiggy the Piggy was created to inspire an understanding of diversity, take a glimpse into the magical worlds of dreams and emotions, promote animal welfare, and promote the interconnectedness of the heart.
In this colorfully illustrated children's book, an orphaned pig lays down to sleep and "wakes up" in a magical dreamland. She meets friends along the way and learns the secret to following her heart.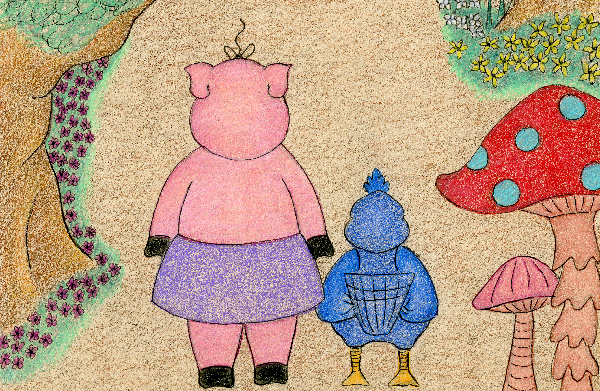 About the Authors: Deirdre Kennedy is from Ireland and lives in San Francisco since 2000. An avid writer and creative entrepreneur, she also leads sacred tours in Egypt, owns an Art Gallery in San Francisco with family, and is an arts educational charity founder. Lee Ann Callaghan has a strong heart and soul. She has built a long successful career in management and truly believes that dreams do come true.
About the Illustrator: Bernadette Mercado is a self-taught artist that grew up in the heart of the Mission district in San Francisco. Growing up in the Mission gave her a great appreciation for art at a very early age. As Bernadette grows as an artist, her interest in realism portraits has increased and has become her main art style. Her goal as an artist is to use her art to help others, whether it's to encourage a child to read or to bring a community together by creating a mural.