Home
Delightful Tales: Children's Books About Animal Rescue
The end of the year is a busy time for us, you, and mail carriers everywhere. Because of high seasonal demands, please place your orders by the following dates so we can make our best efforts to get them to you in a timely manner.
Recommended Order Dates
Hardcover – November 26, 2018
Paperback – December 3, 2018
Did you know that your purchase helps save lives? Proceeds from our children's books about animal rescue are donated to animal charities. Every book makes a difference!
The Inspiration Behind Our First Book: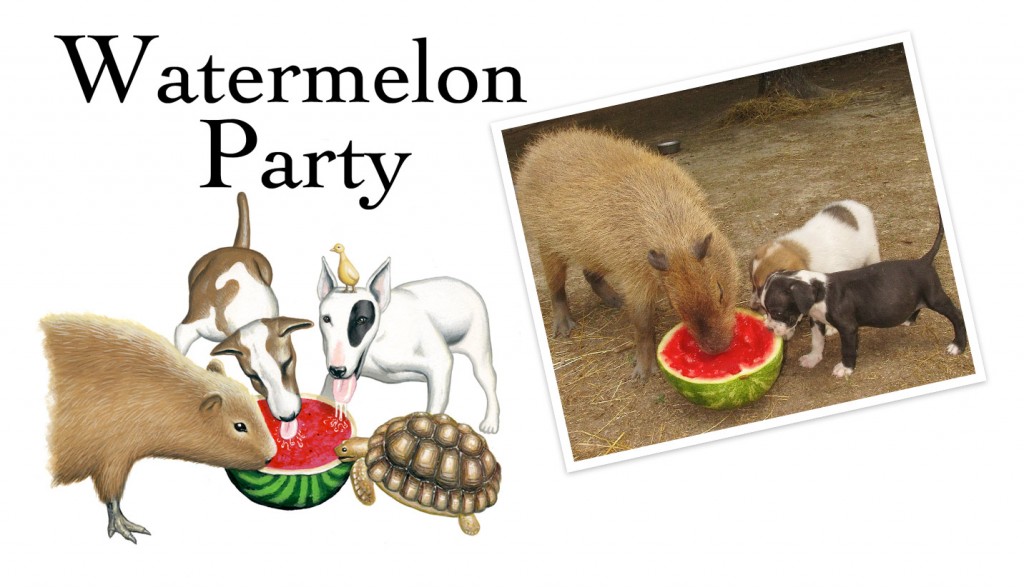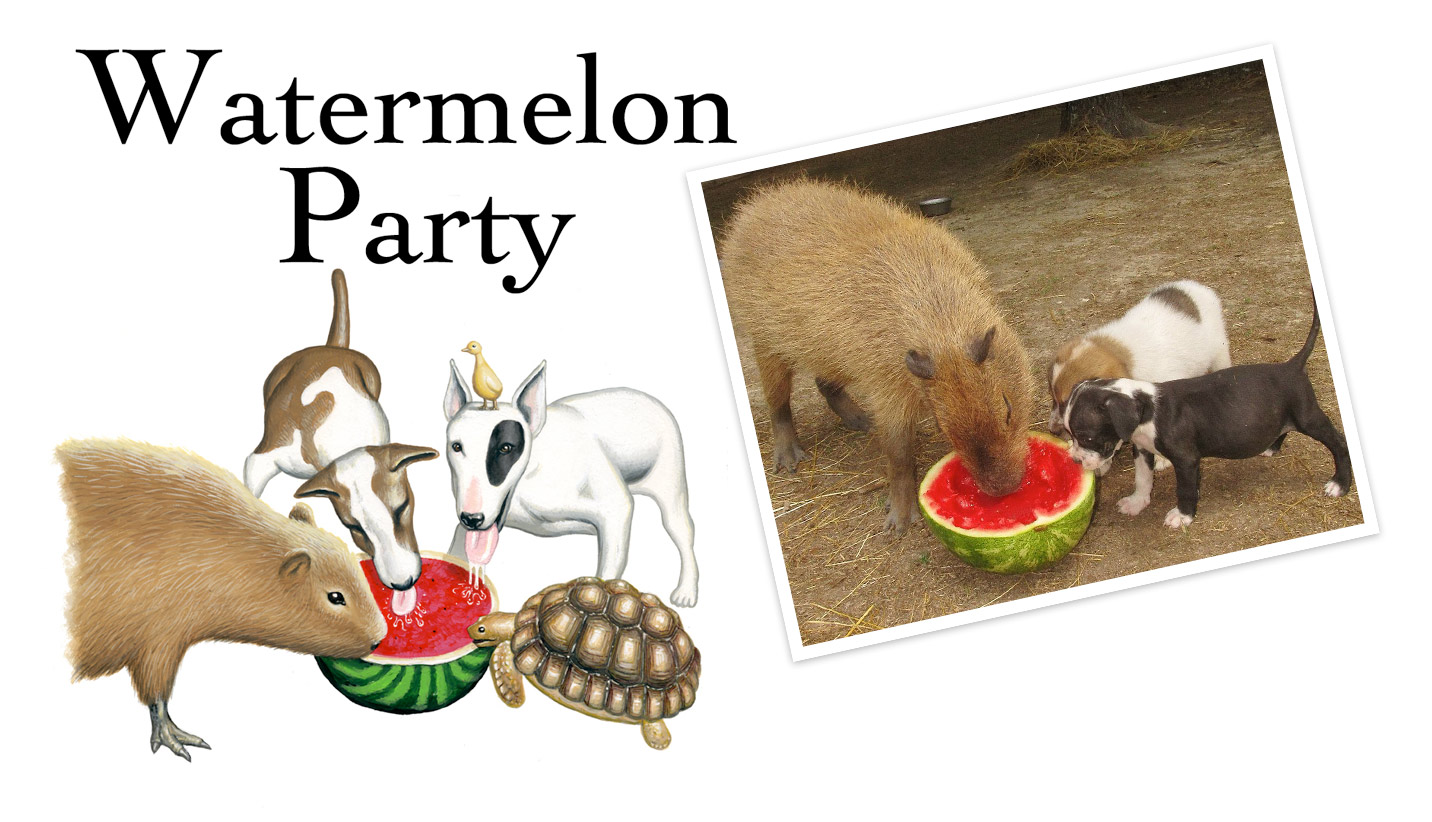 Watermelon Party is based on a real event that happened at Rocky Ridge Refuge. One July 4th, Janice put out a watermelon, and one by one the animals gathered around the watermelon, sharing in its juicy sweetness side by side, despite their differences in species and size. It is the perfect story of friendship, love, animal rescue, and good, old summertime fun!
100% of the profits from every book sale are donated to Rocky Ridge Refuge.
Save
Save